Buffalo Bayou Park is Houston's premiere green space, covering 124 acres along Houston's main waterway and including event spaces, a dog park, and hike and bike trails. CORE was responsible for the design of mapping, interpretive panels, signage, website, mobile application and various print materials for the Park.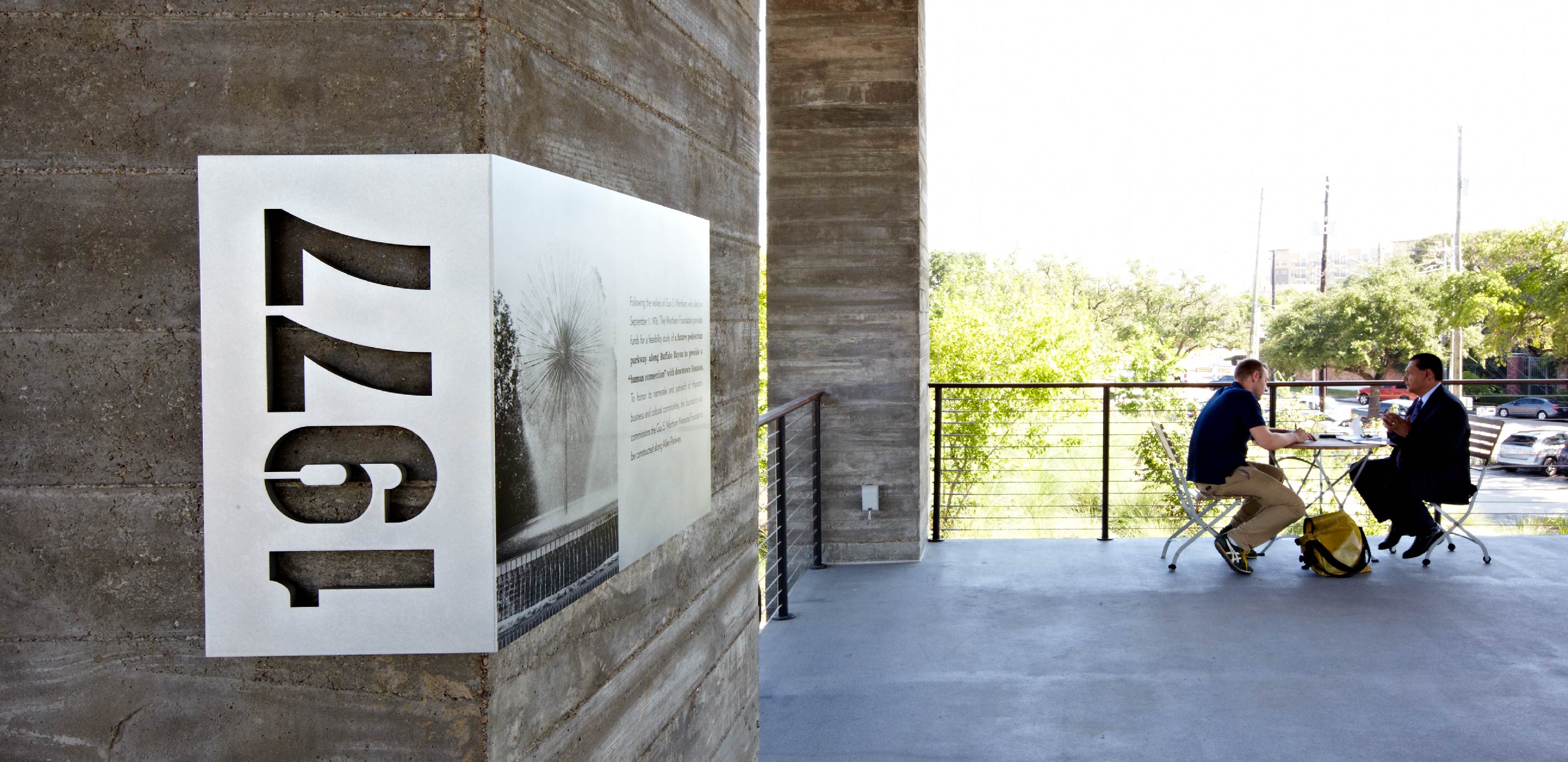 History of Buffalo Bayou
Panels on the rooftop plaza at the Wortham Insurance Visitor Center tell the story of significant moments in Buffalo Bayou and Houston's history.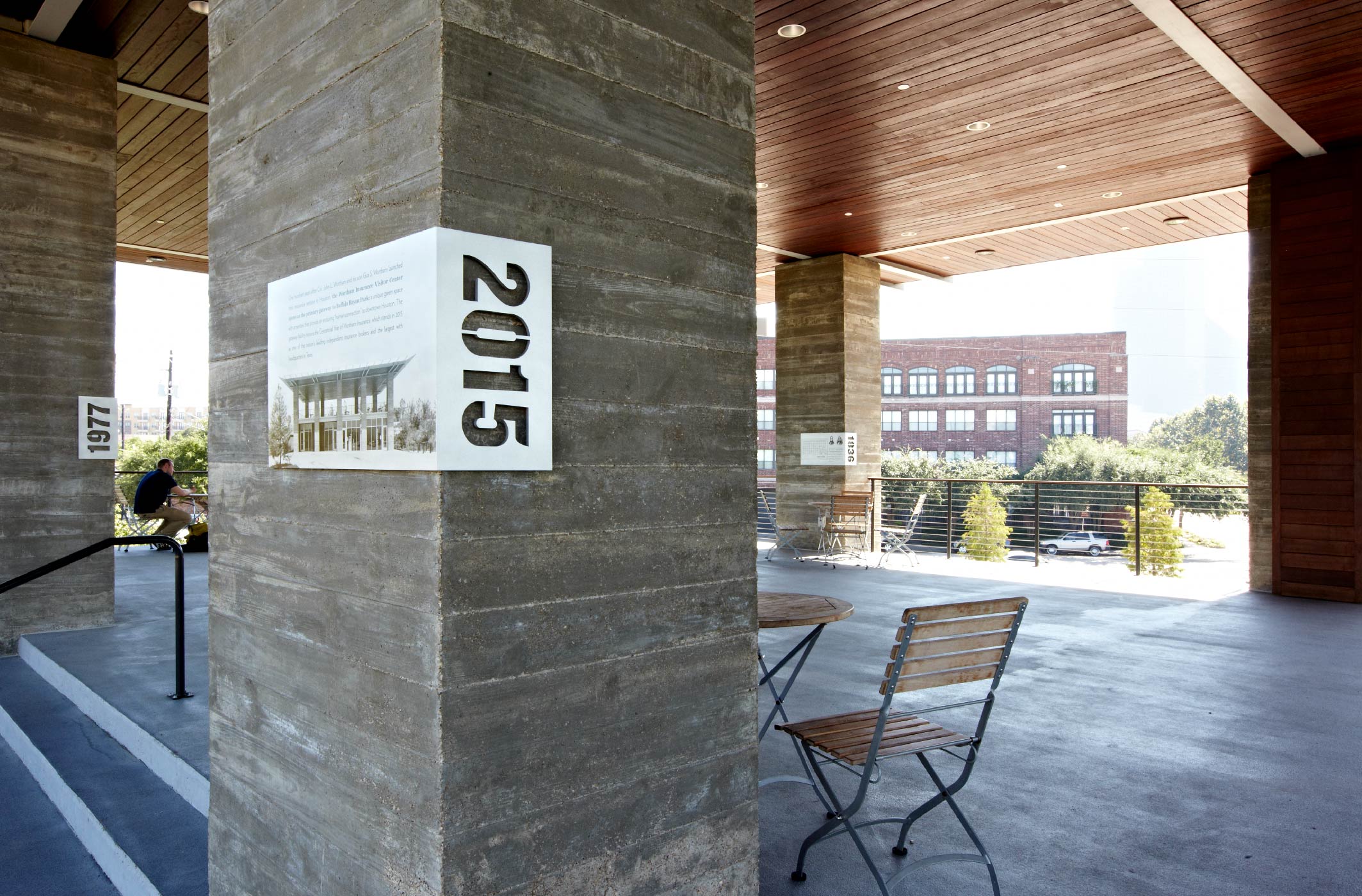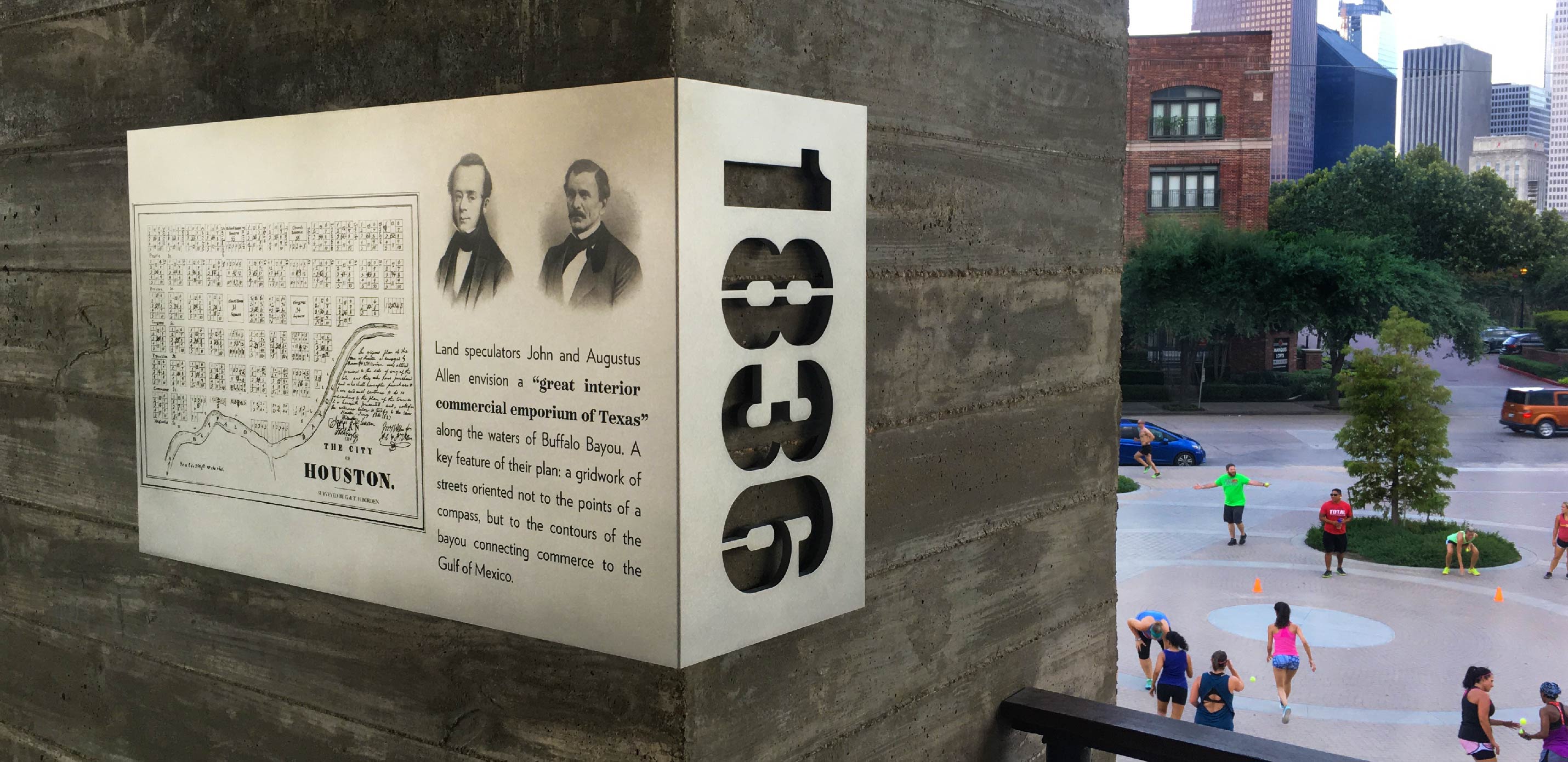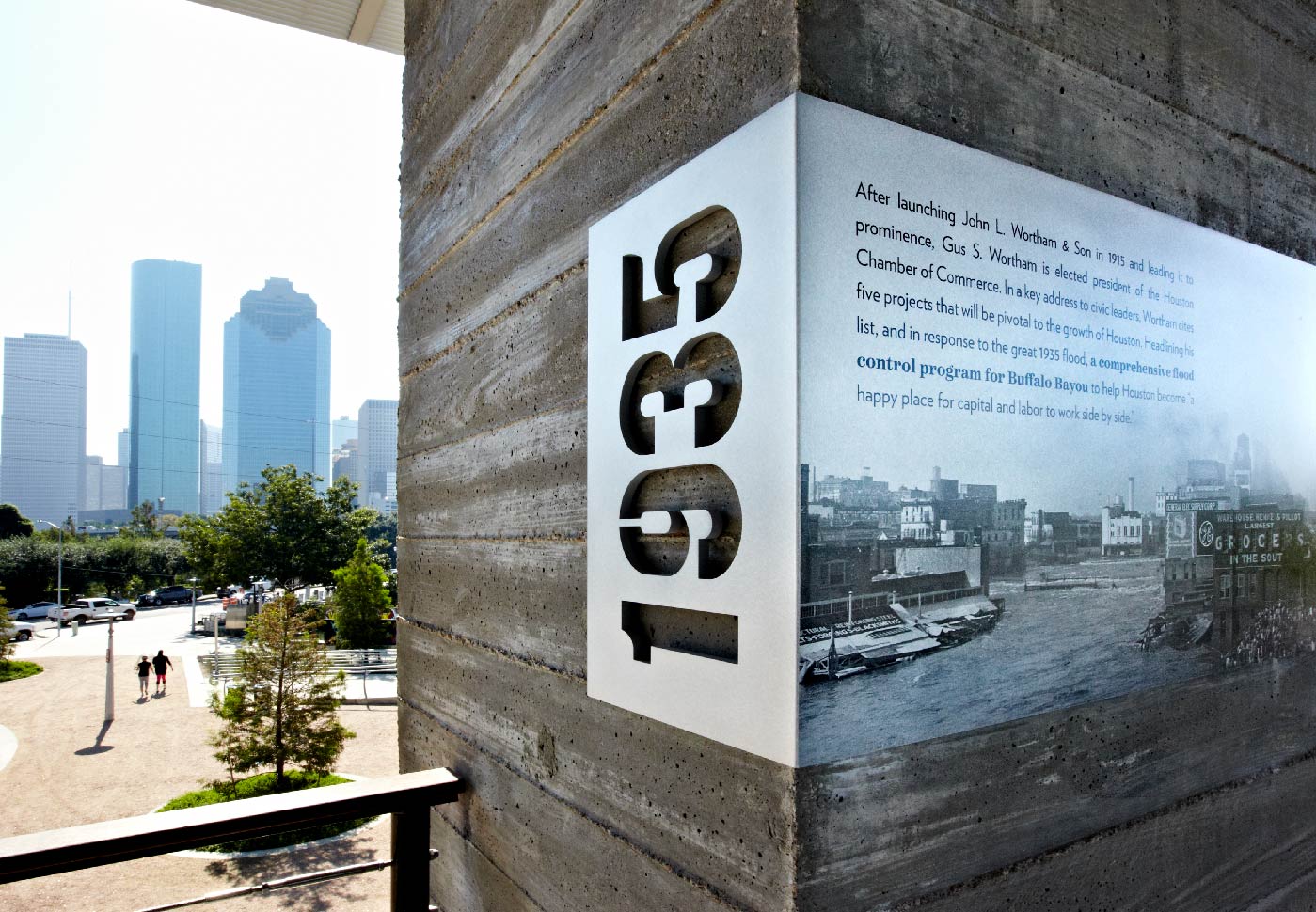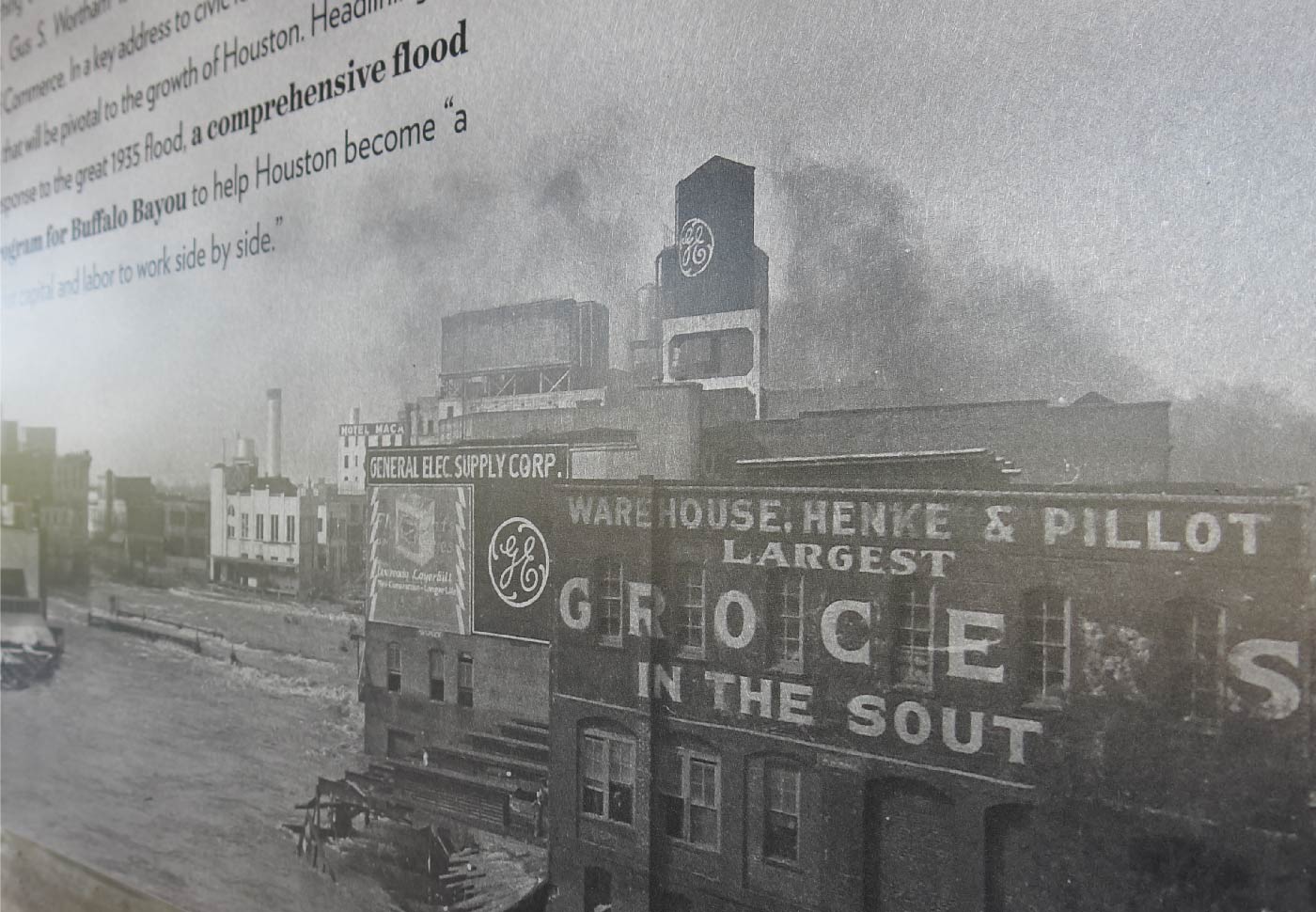 Signage and wayfinding at Lost Lake and the Wortham Insurance Visitors Center.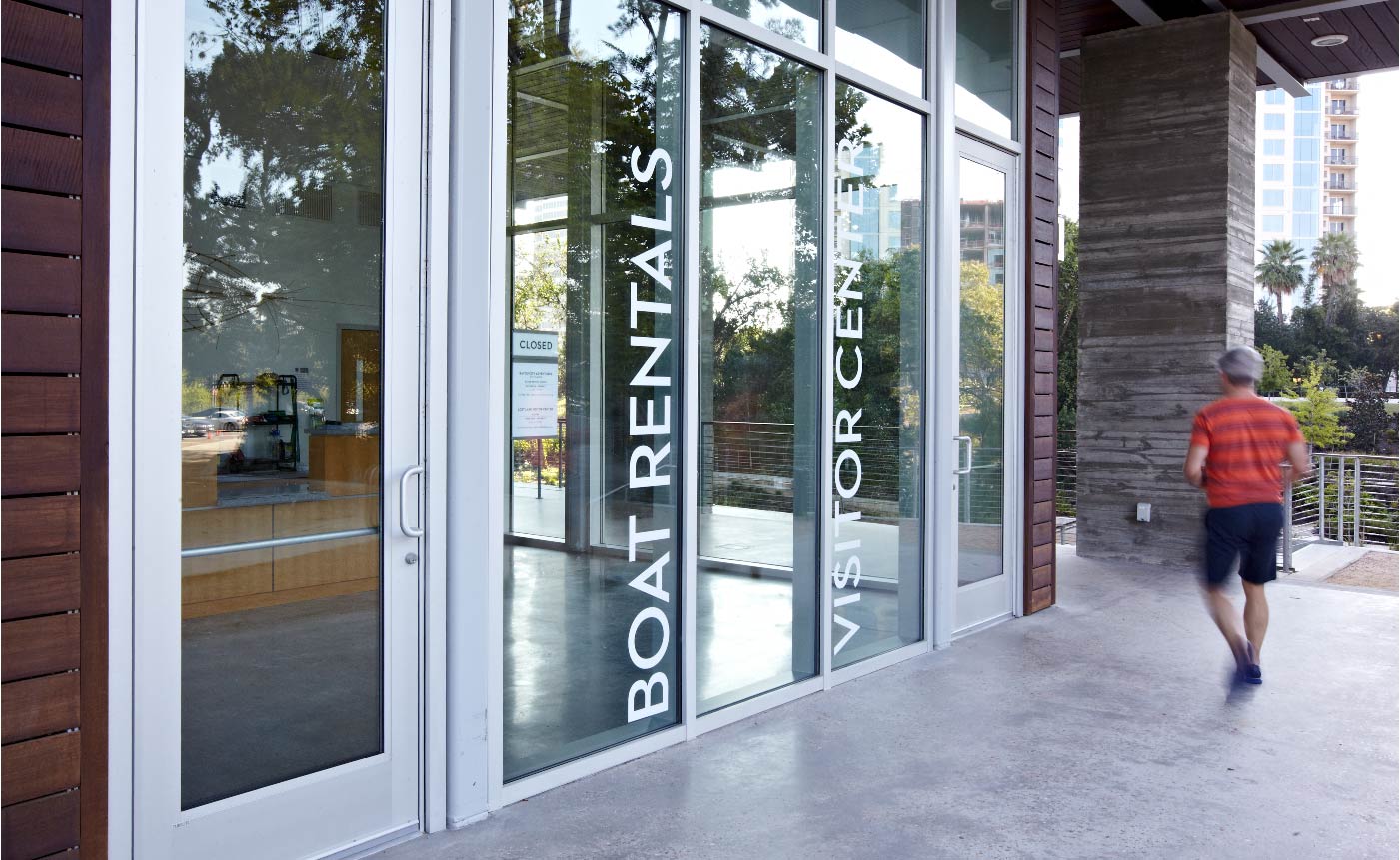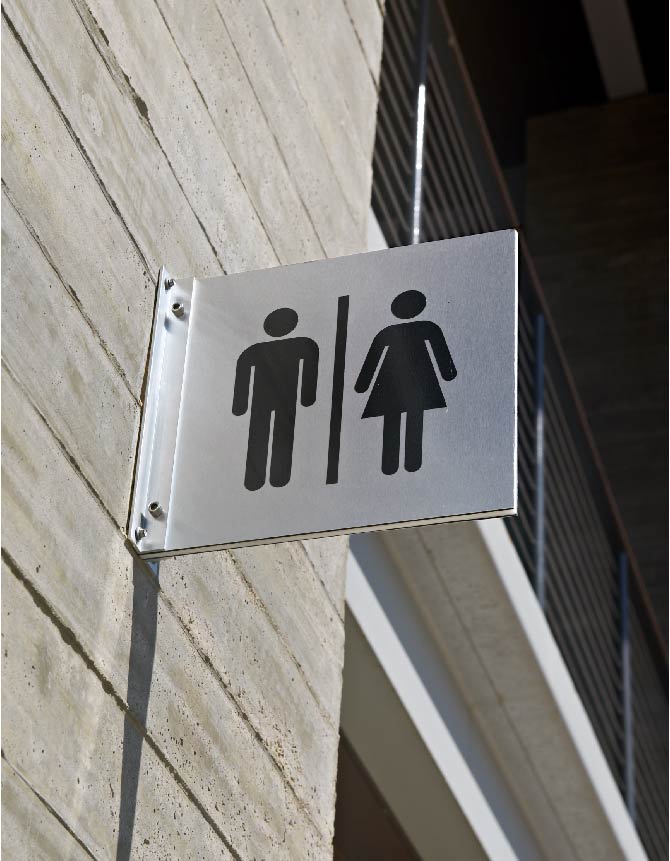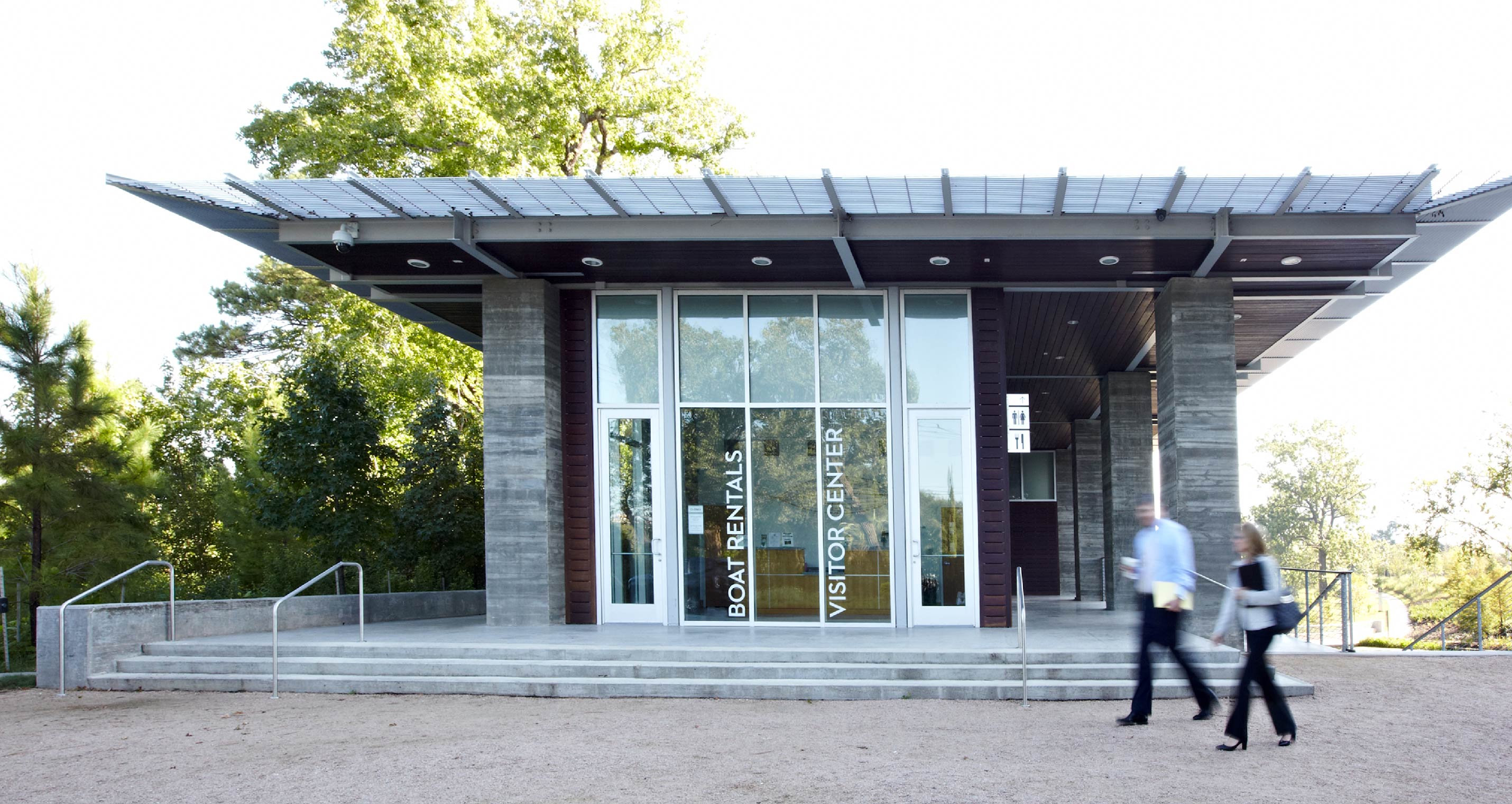 Signage, printed maps and mobile apps guide visitors to major destinations throughout the park.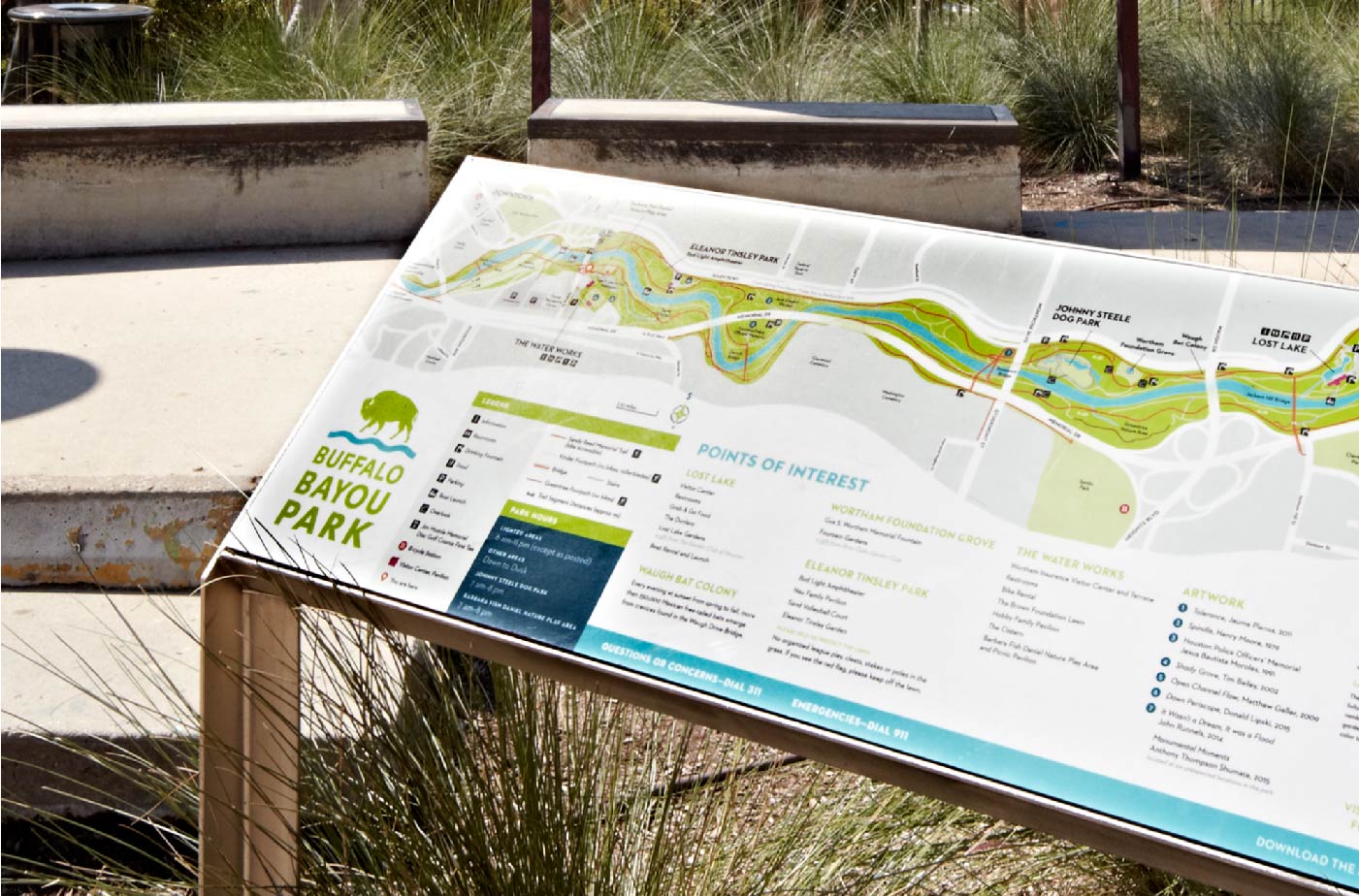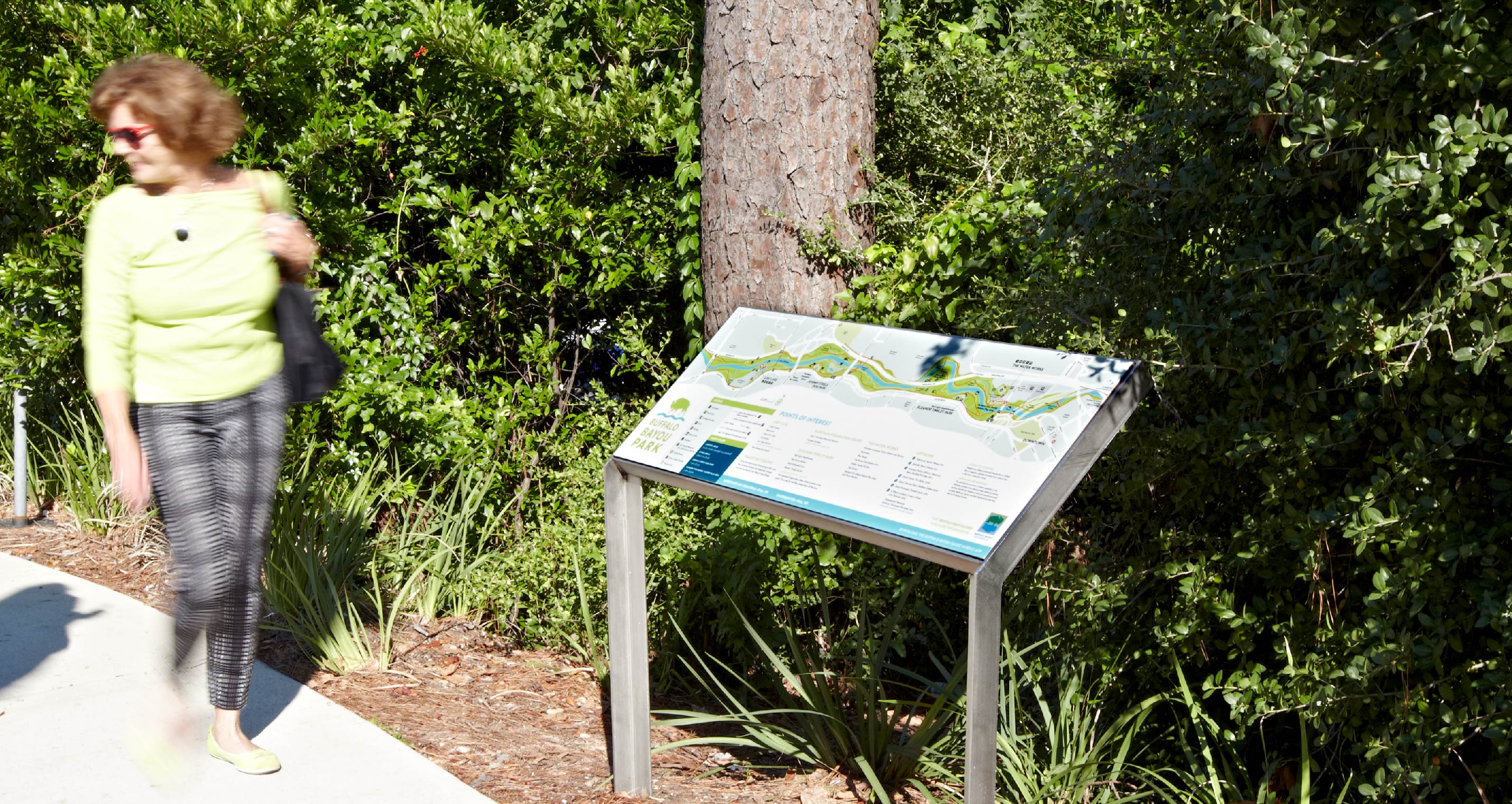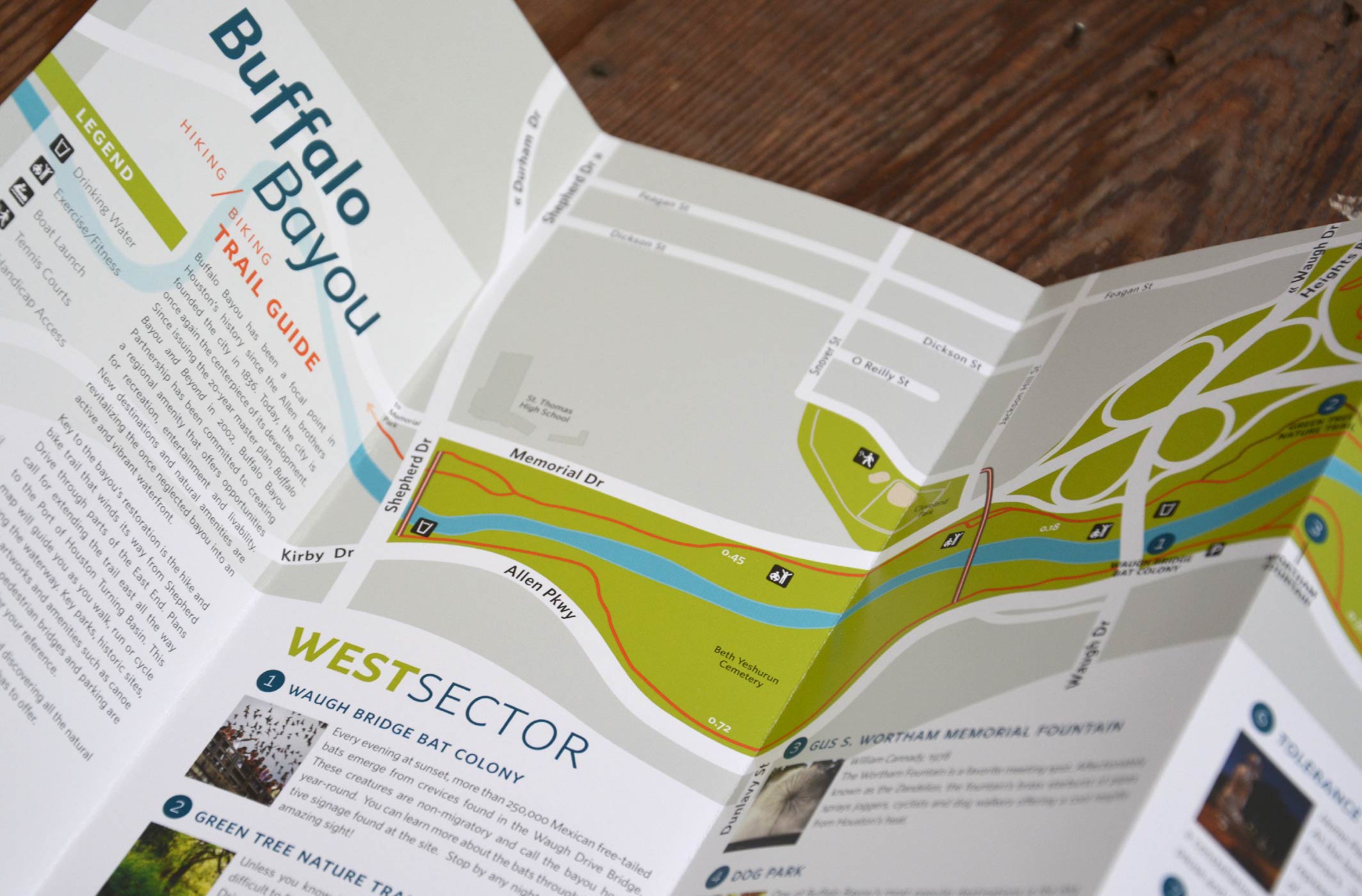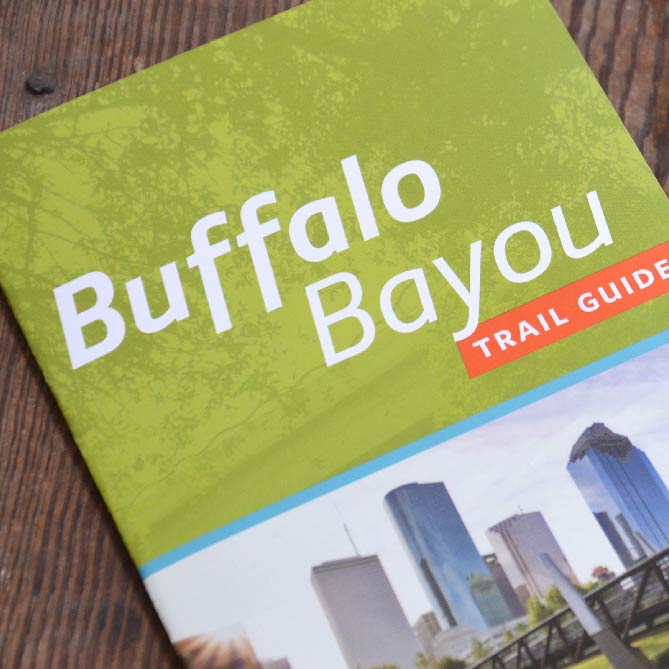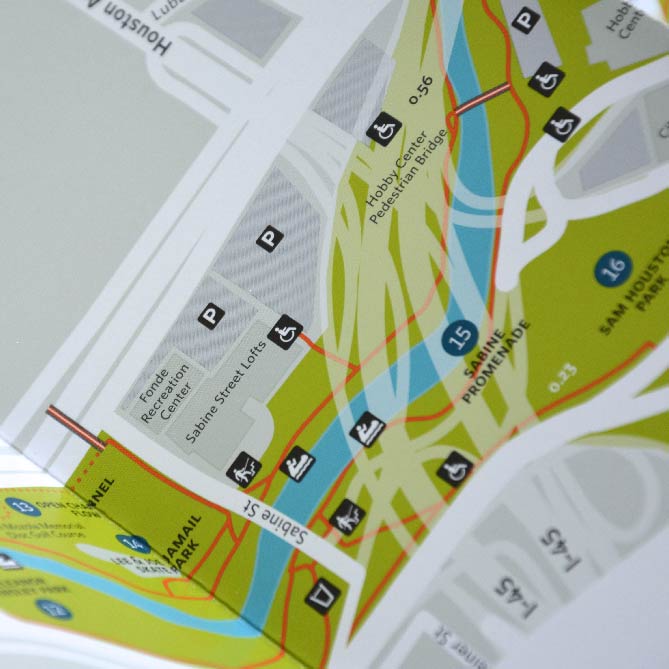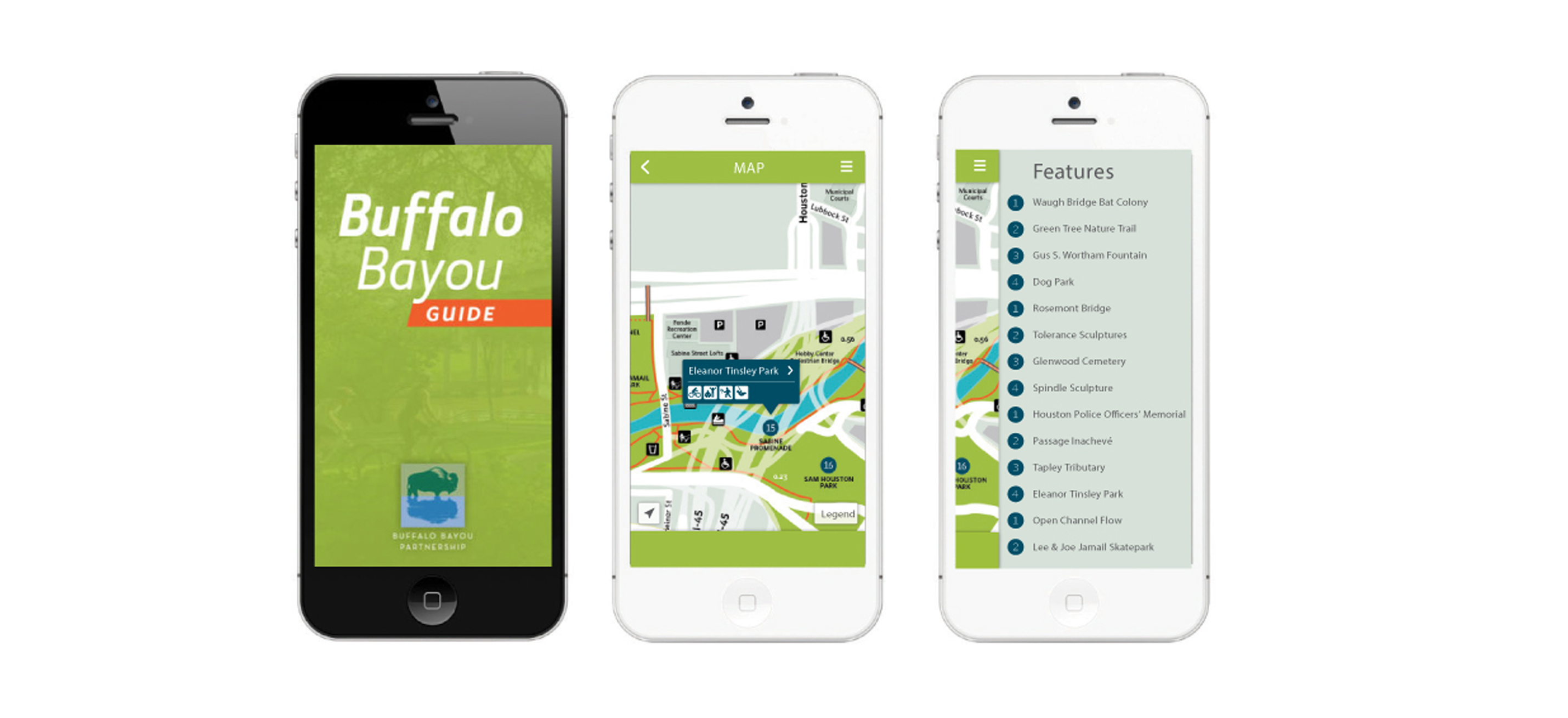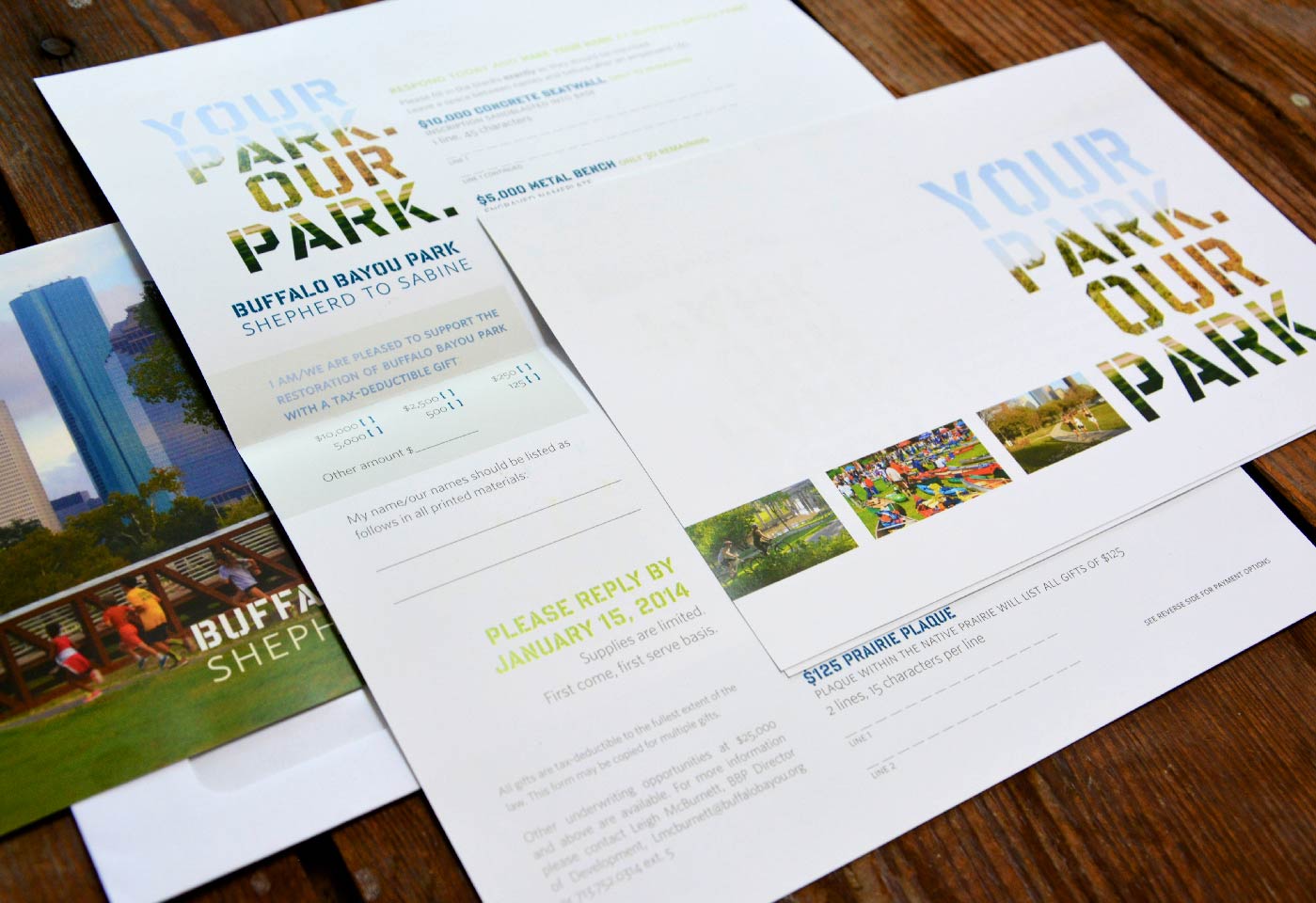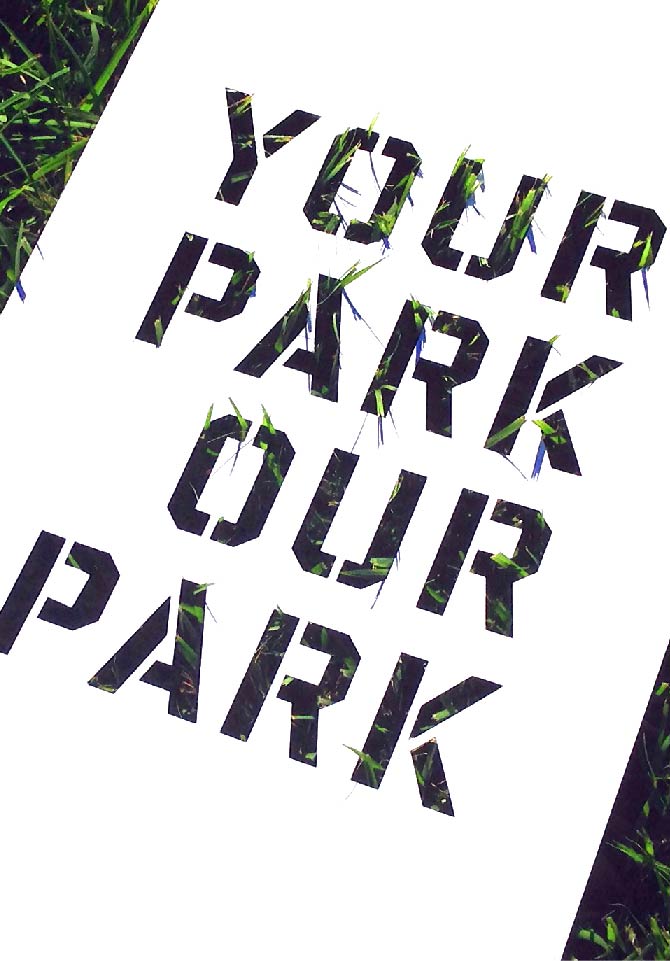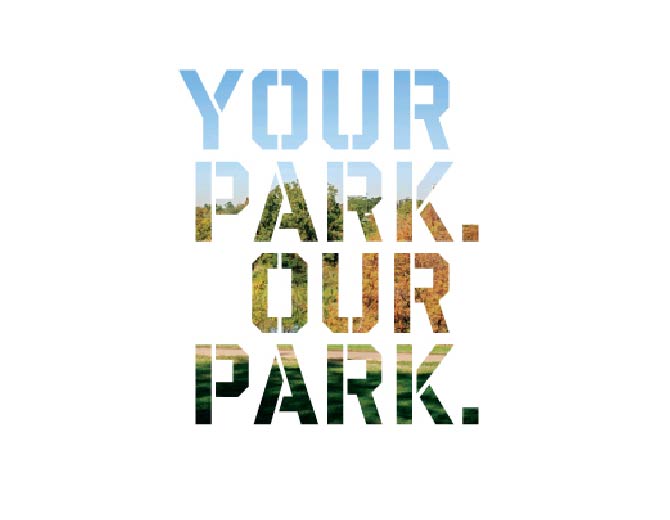 Print work included fundraising campaigns for construction of the park.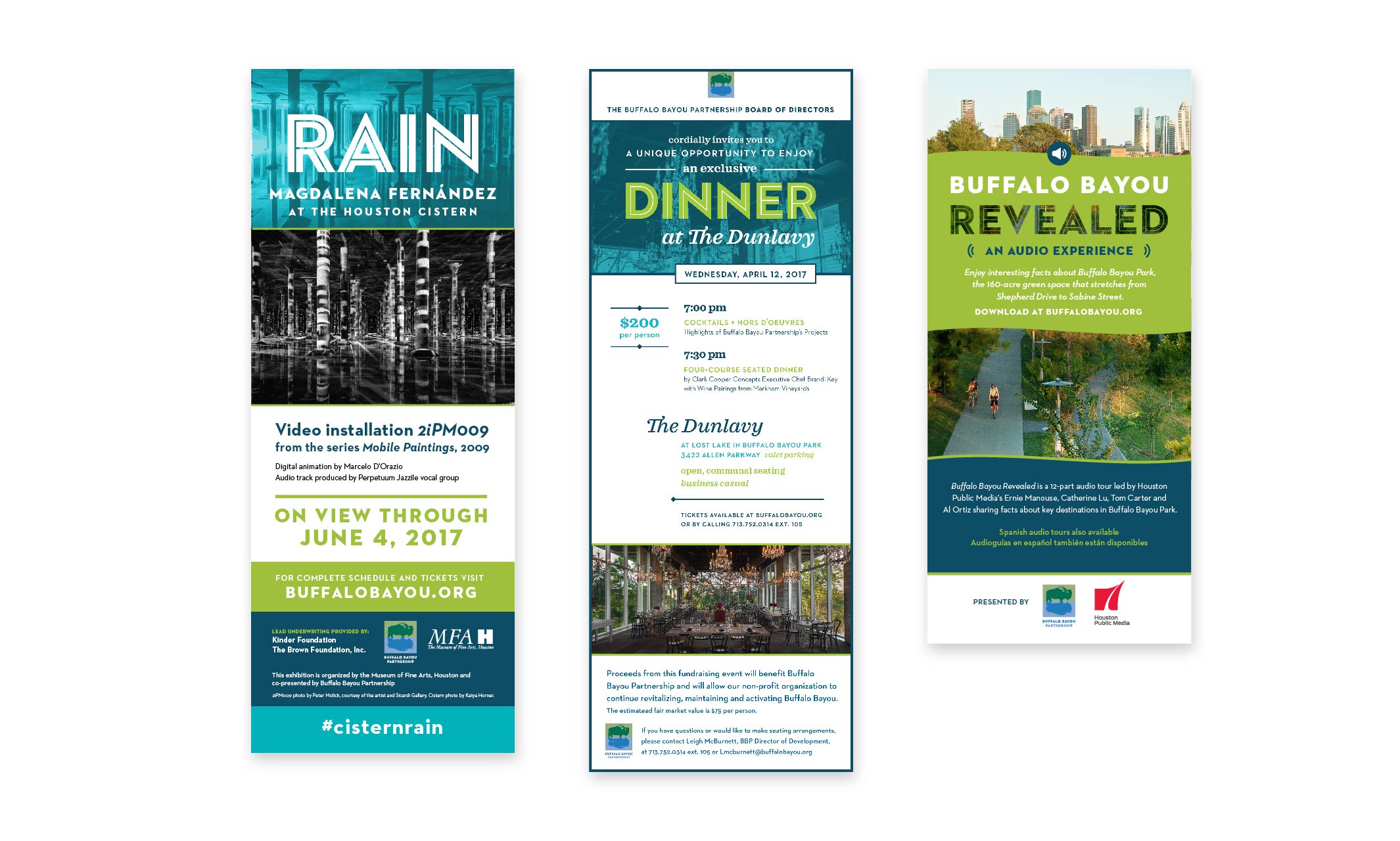 Other print work includes brochures and event invitations.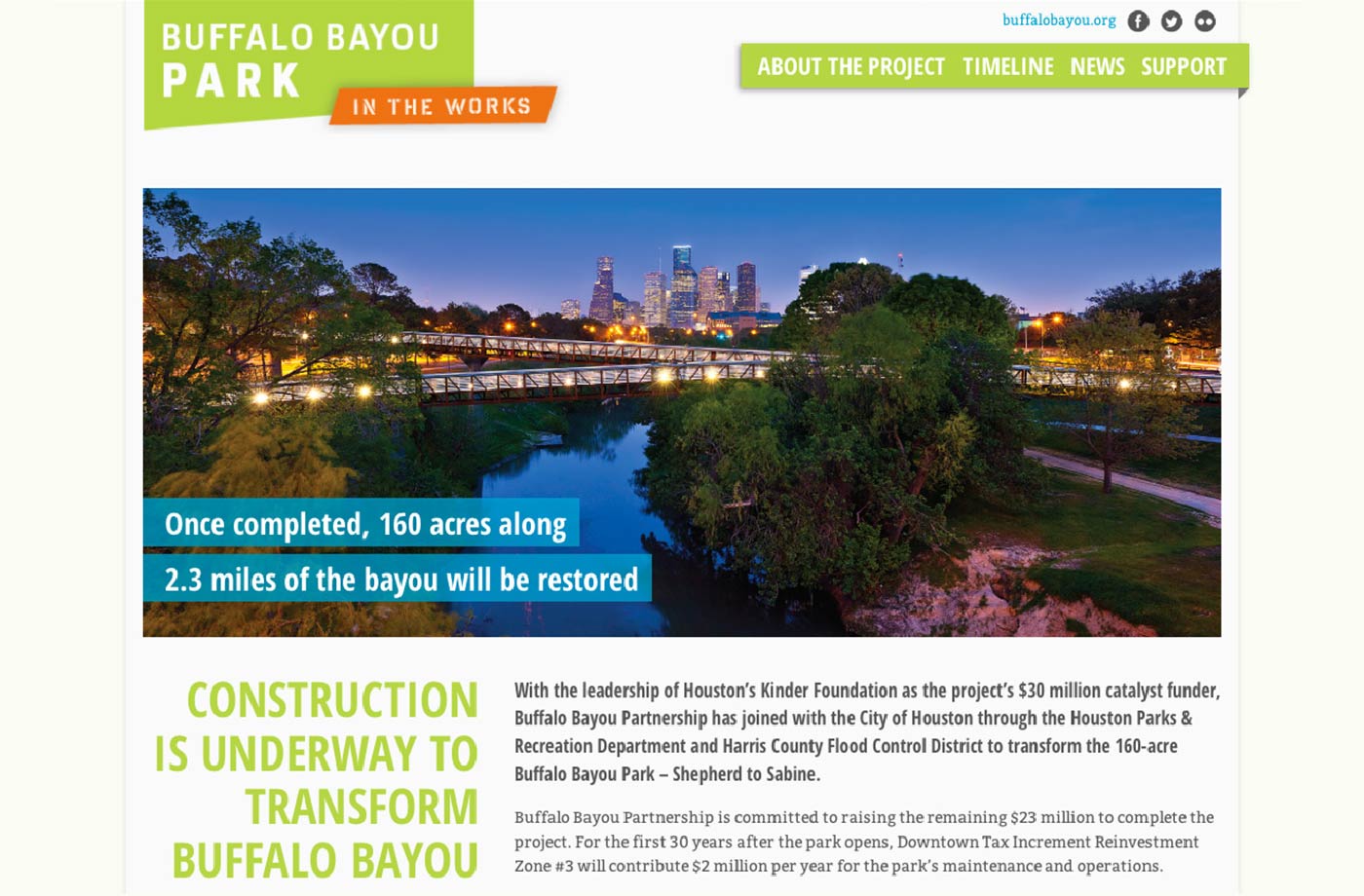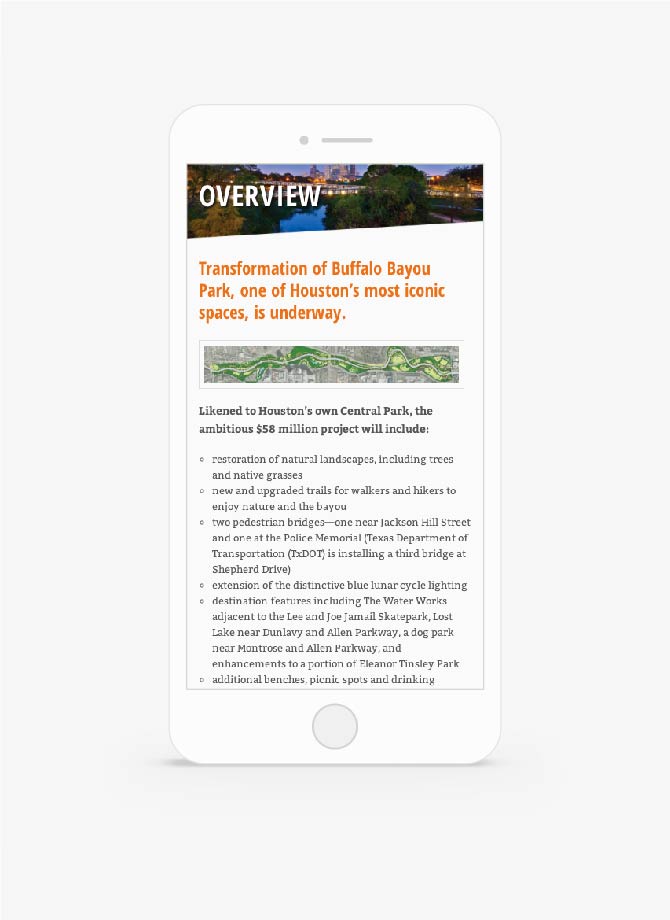 The "In the Works" website served as a place to keep the public informed on construction updates, media inquiries, general park overview, and as a fund-raising catalyst while the park was being built.