Flash Drive
Houston Center for Photography enlisted us to create and brand an old ambulance into a mobile educational outreach unit and art car whose mission is "to inspire and heal through the merger of arts and health." It includes two camera obscuras built into the side of the vehicle, a digital editing suite, projector, high-def screens, and networking devices that enable students to make photographic and digital art using "old and new school technologies."
To raise this ride a bit more, we added a strobe flash atop the vehicle, amplifier with speakers, mirrored selfie-inducing lenses, and plenty of chrome accents. The Flash Drive debuted in the 2014 ArtCar Parade.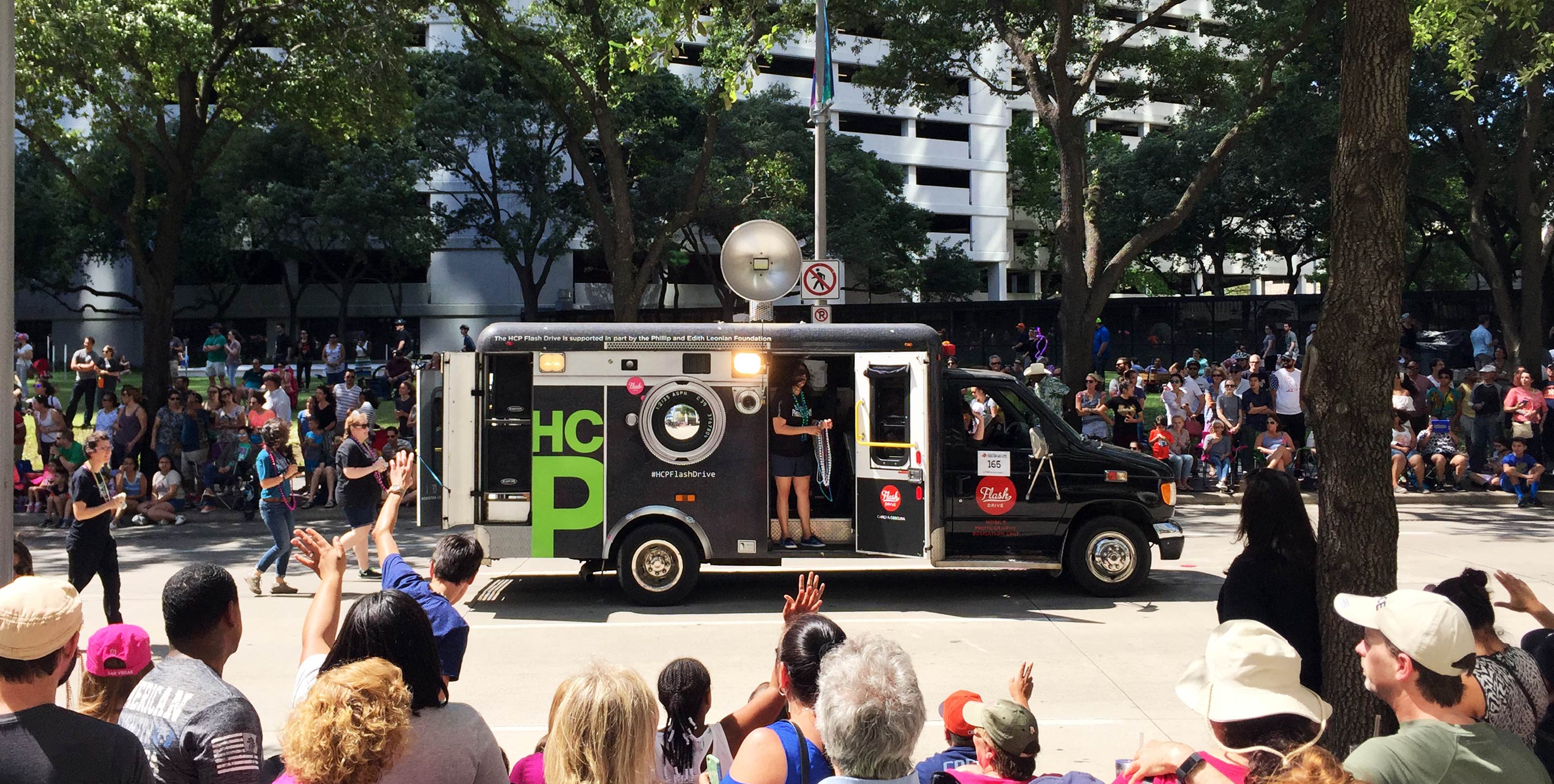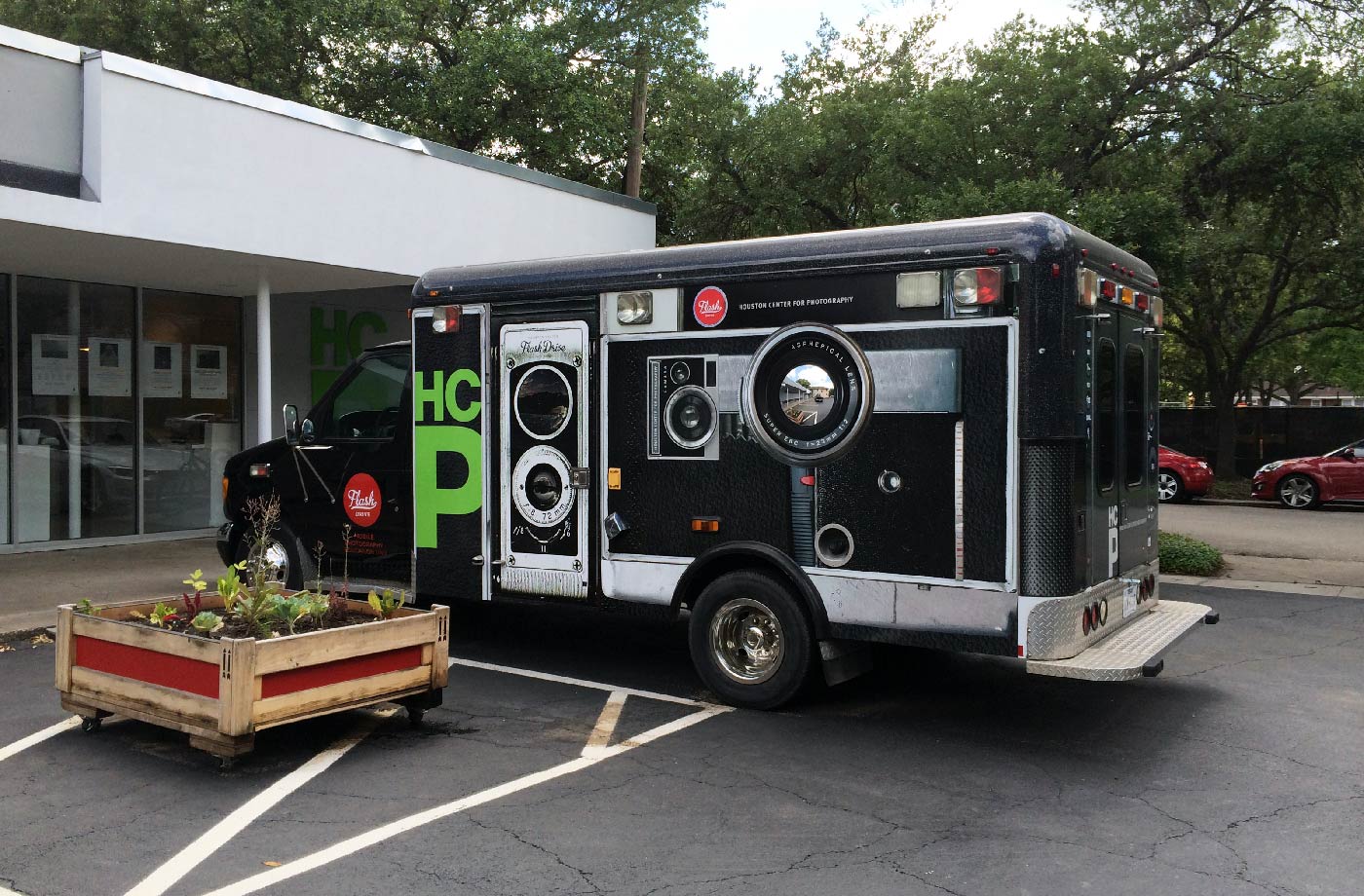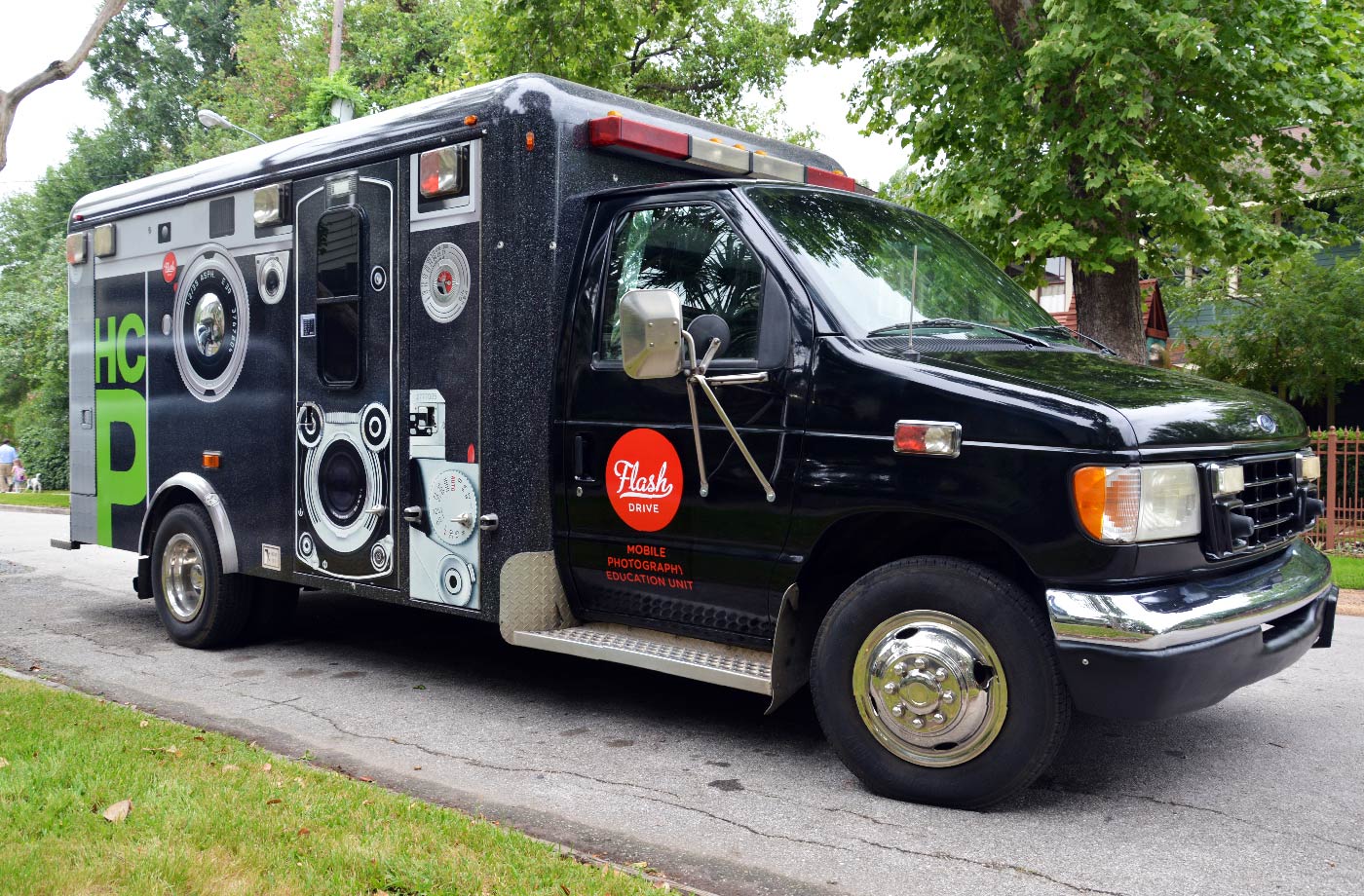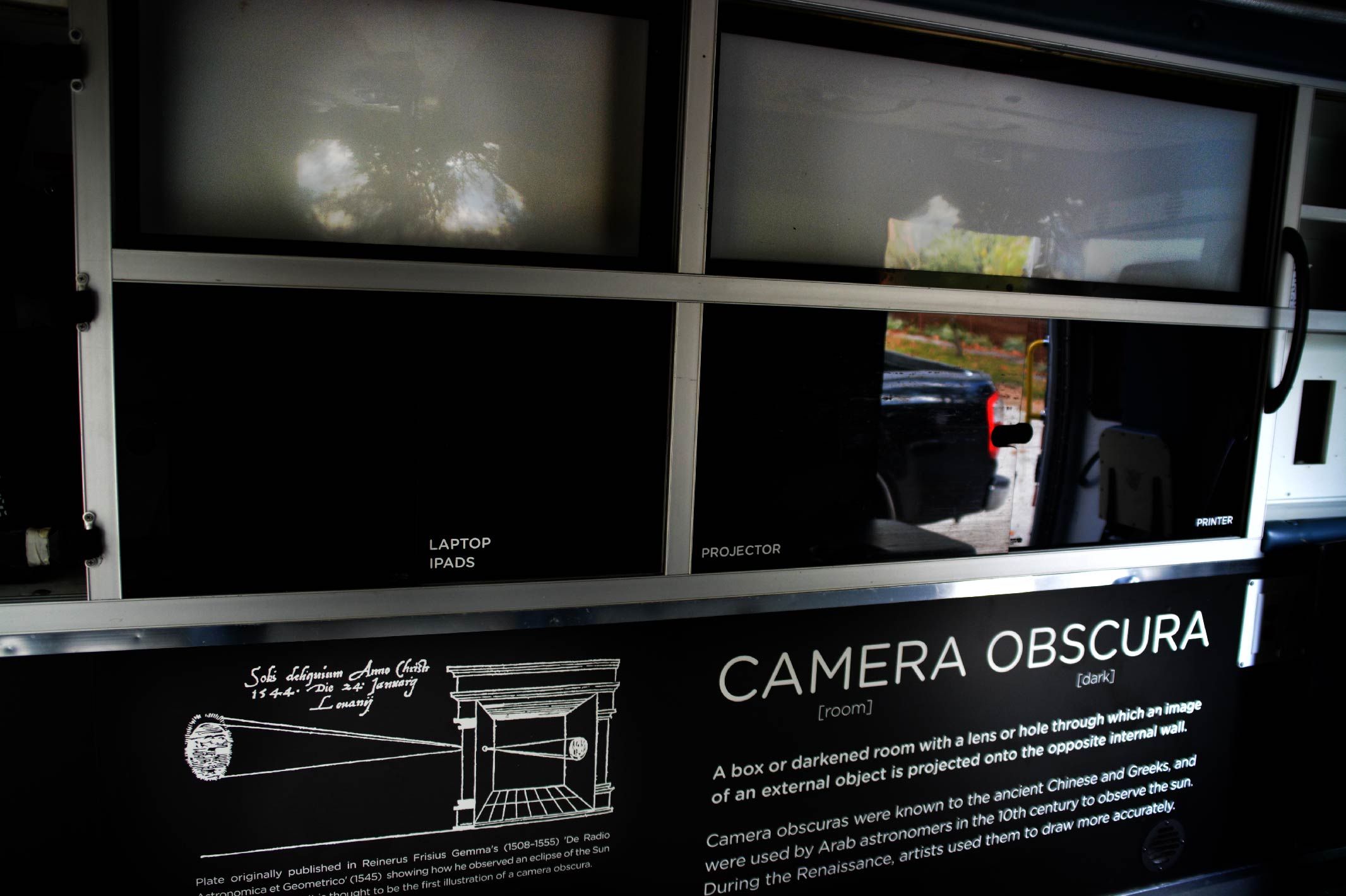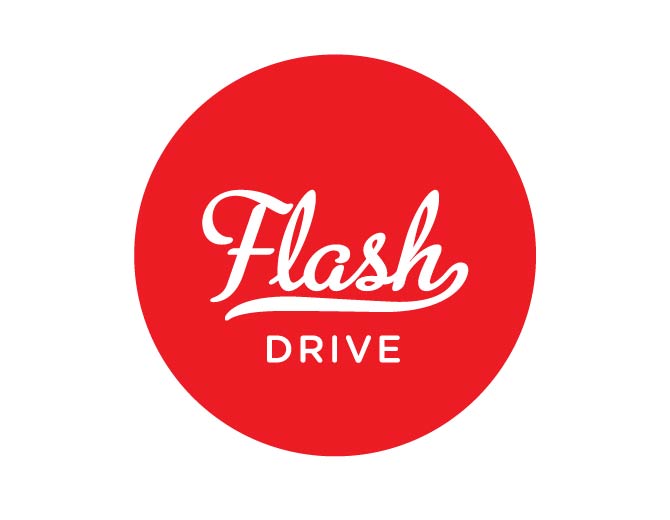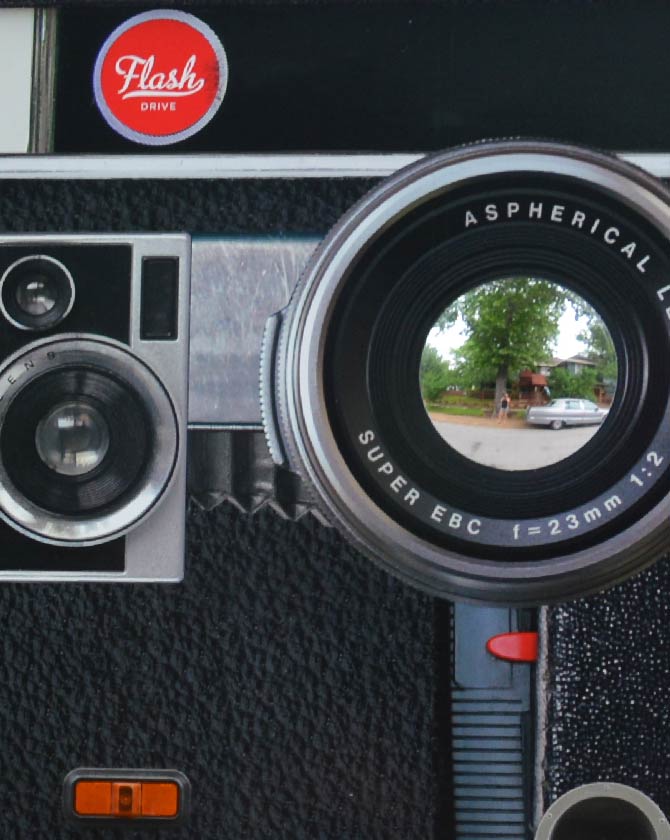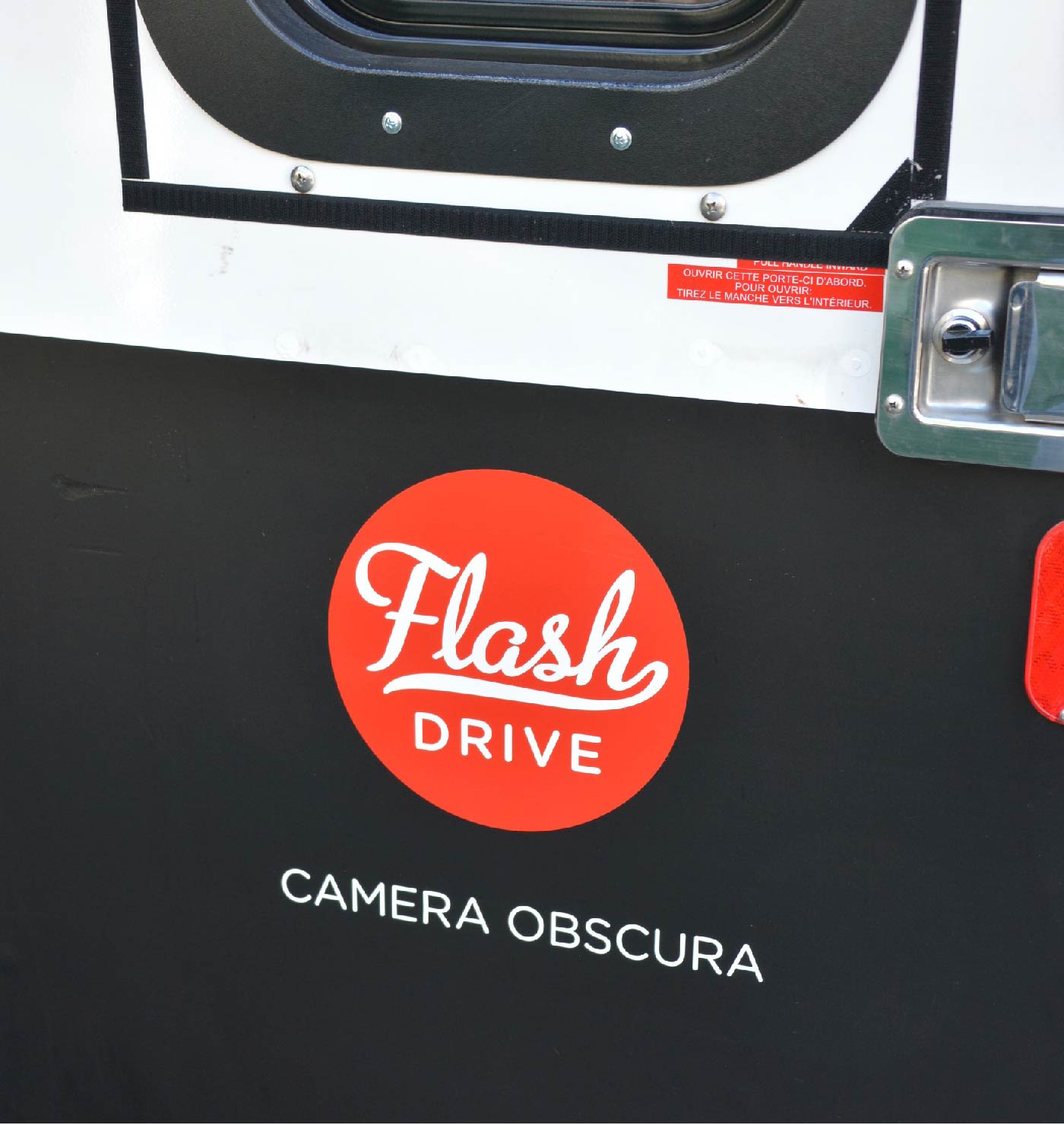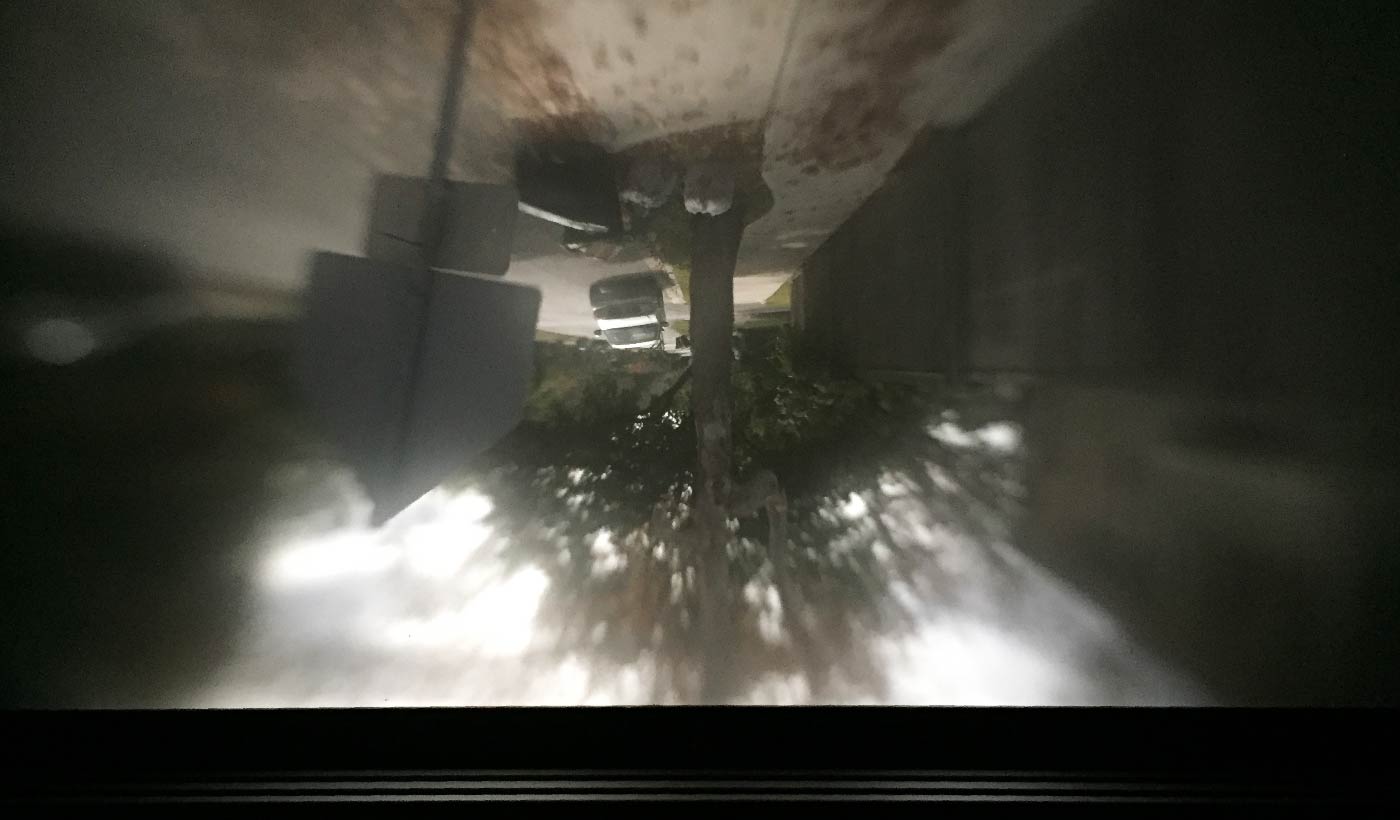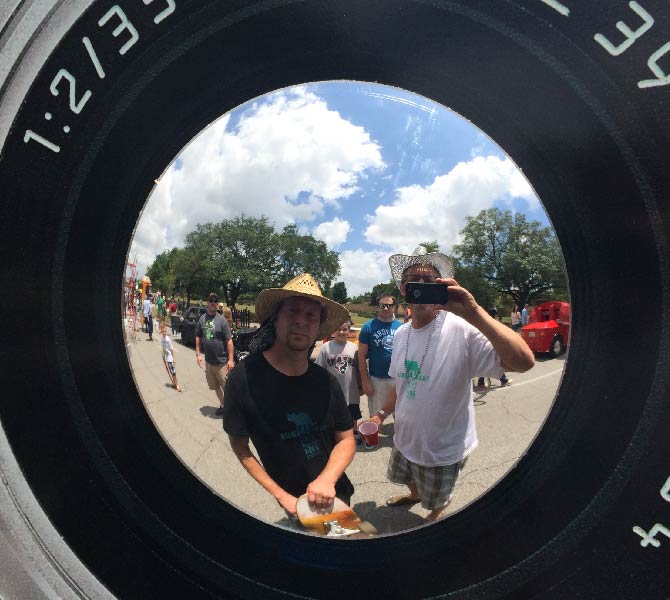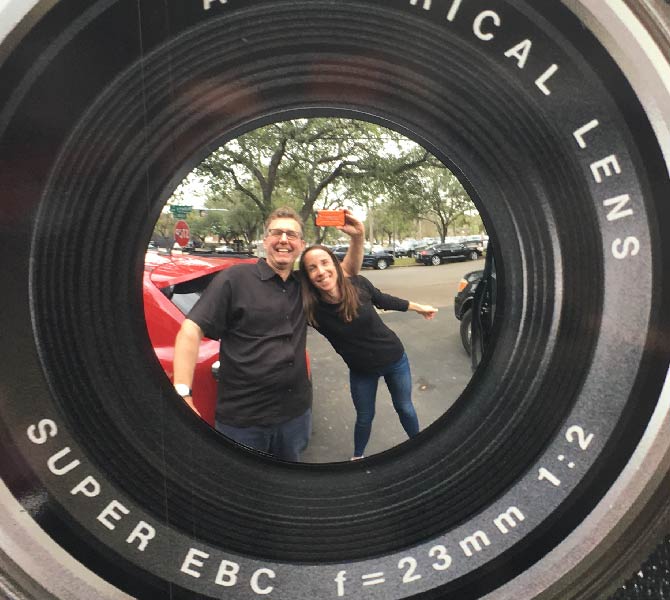 Children are encouraged inside the "the camera van" to experience a camera obscura, a visionary tool from the Renaissance that still inspires awe. The two lenses project inside frosted acrylic sliding doors inside the ambulance compartment. It's particularly interesting when the van is moving.
#hcpflashdrive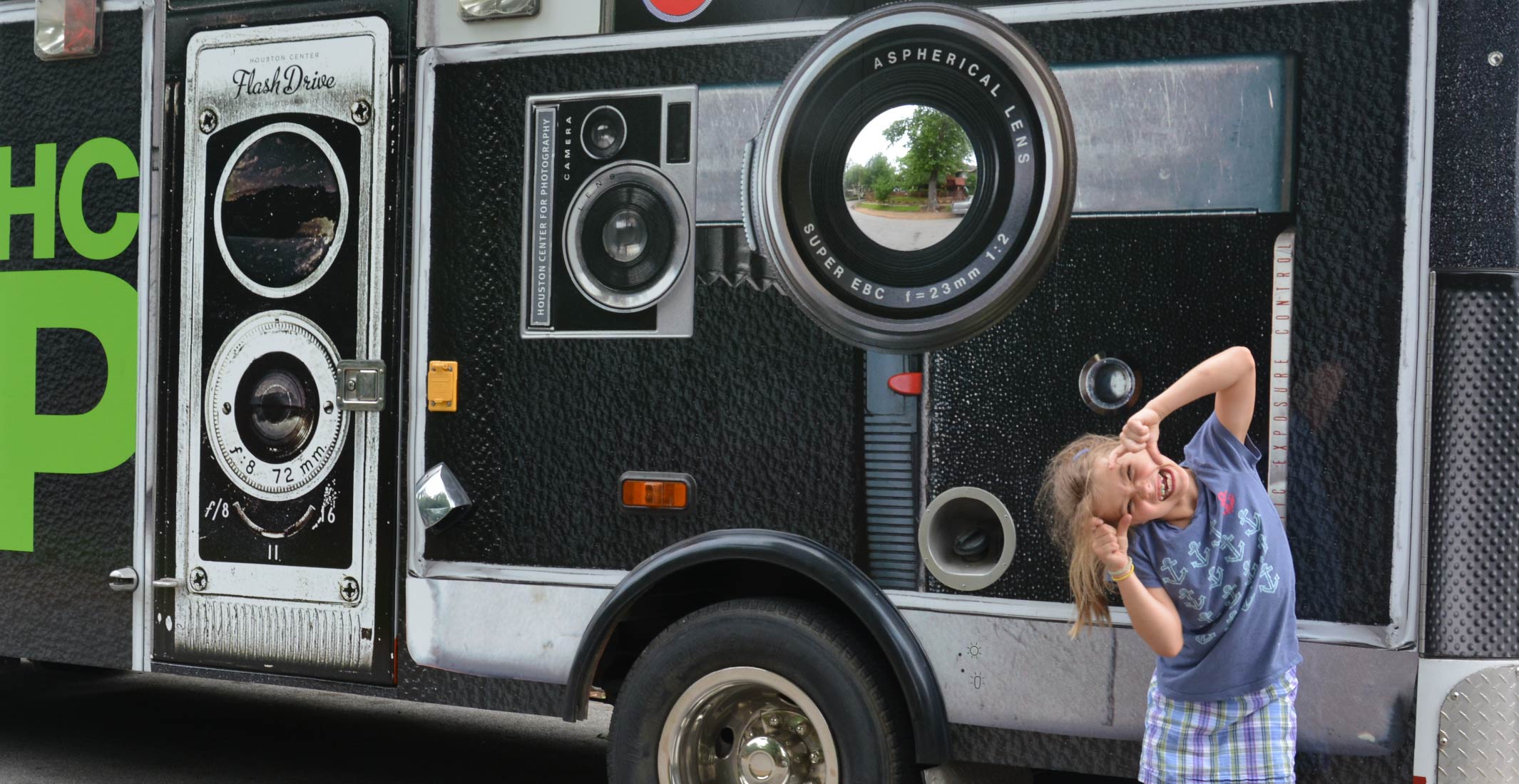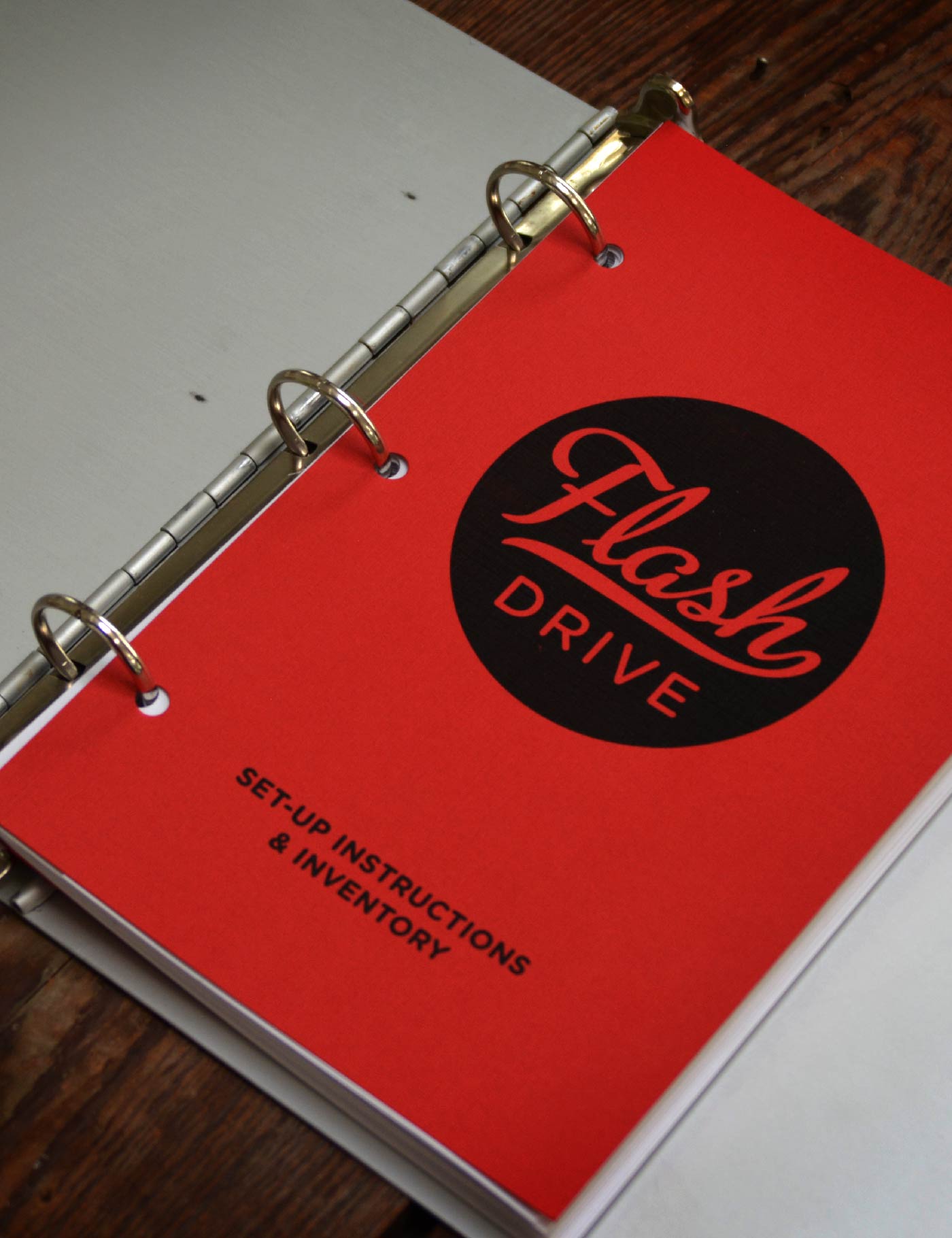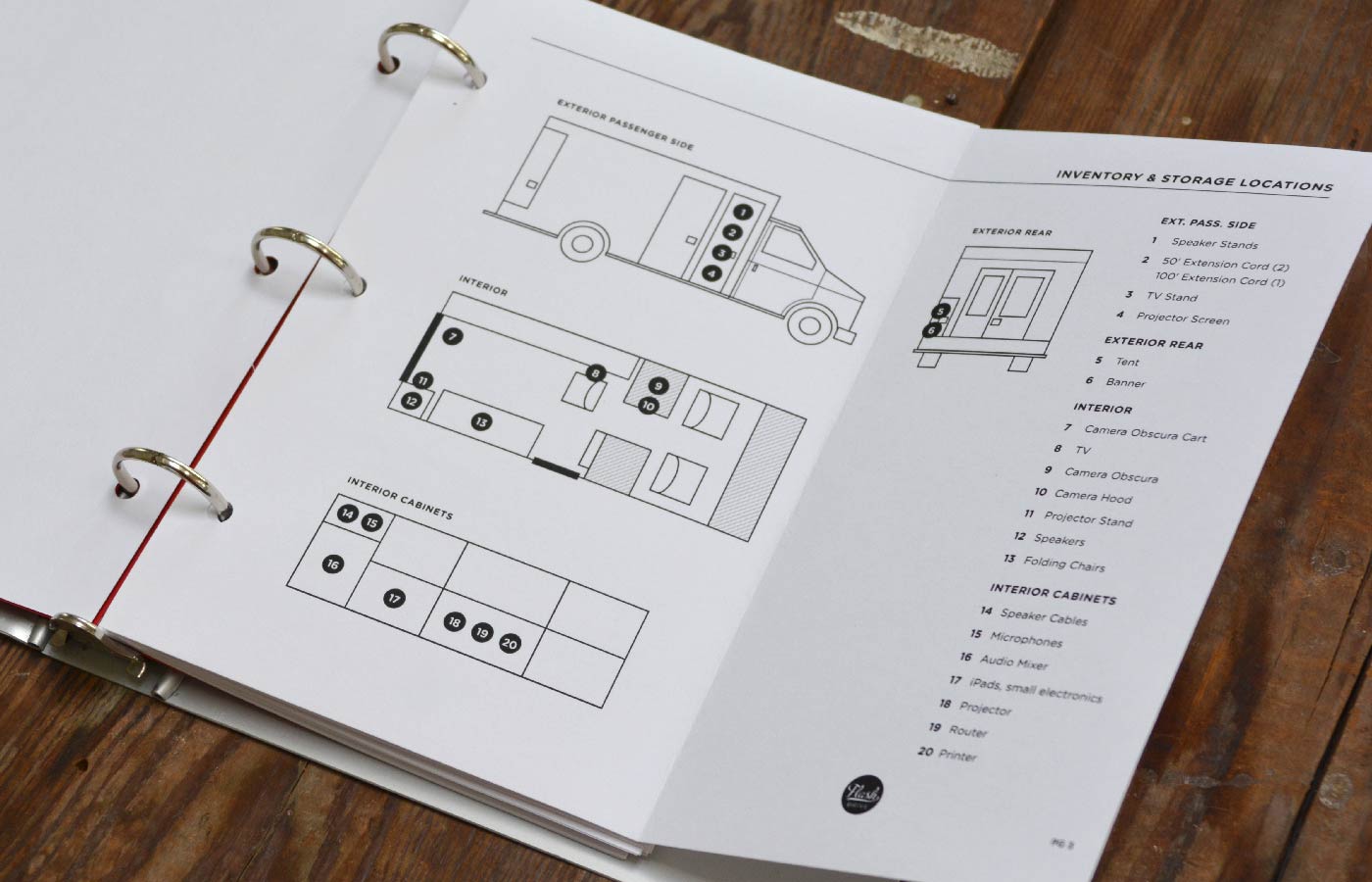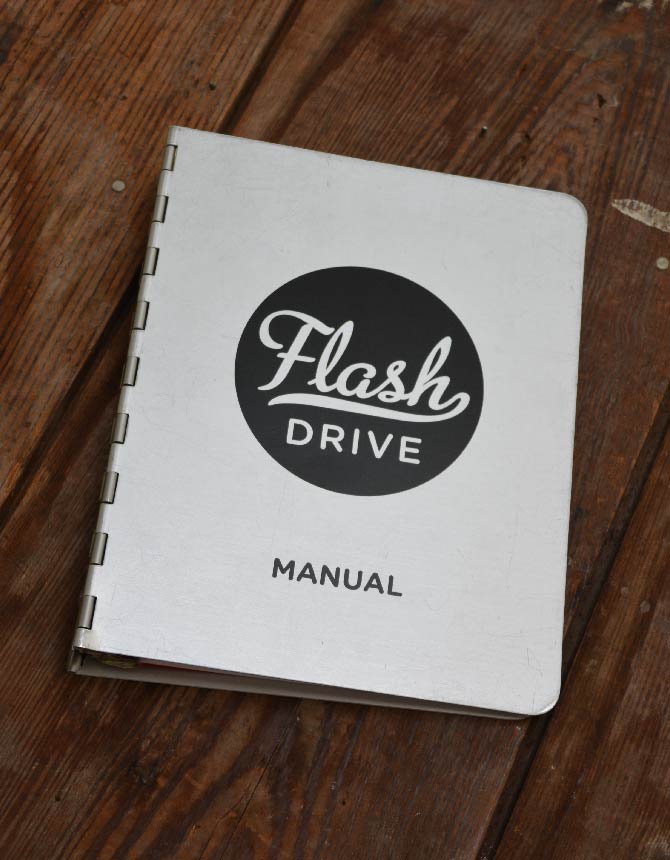 Flash Drive Manual
Like a well-oiled Swiss Army Knife, each and every compartment was outfitted for "on-the-go" operations. Sound system, projections, tents, banners, and plenty of technology all unfolds and is easily set-up with the assistance of the handy Flash Drive Manual.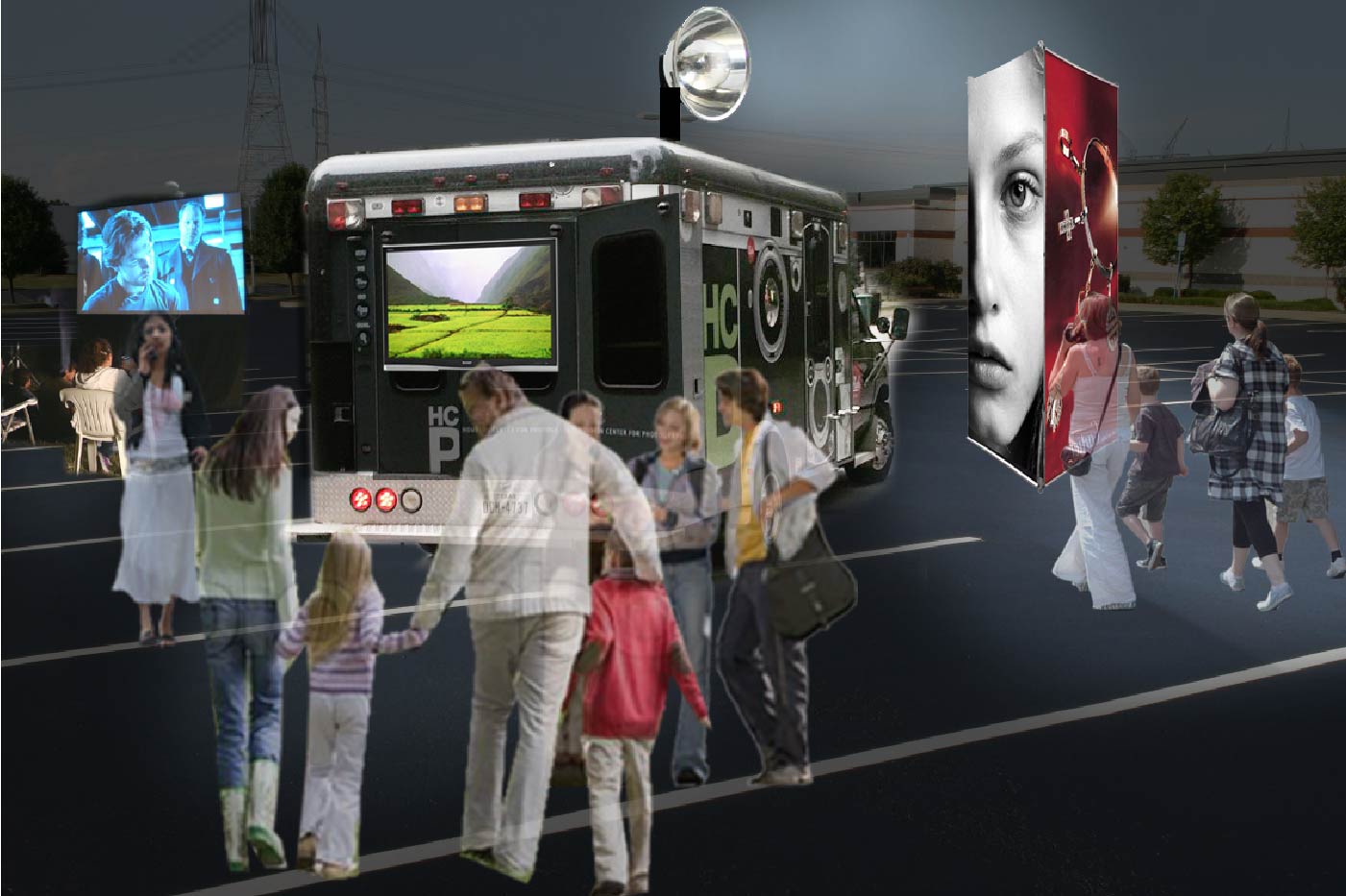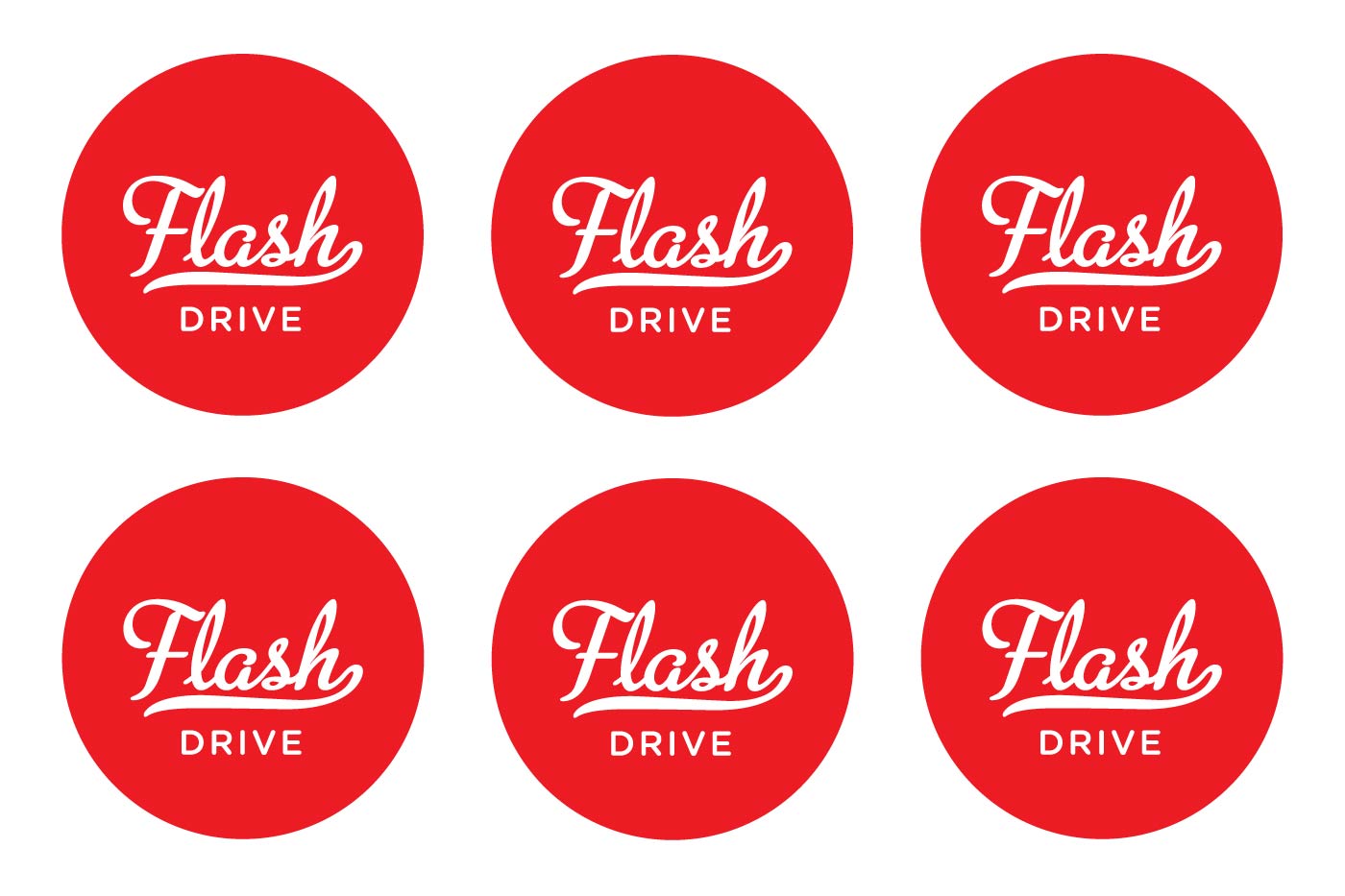 Dynamic messaging banners are part of the parking lot pop-up experience.